We all make mistakes. But when in comes to property management mistakes, the consequences can be tremendous. Property managers balance so many moving pieces, and fixing even the smallest mistakes or bad habits can make a huge difference to your resident experience and your business growth.
From hiring people who aren't a good fit to letting tenant screenings slide, there are plenty of predictable characteristics of what some might call a bad property manager.
But it's not always as straightforward as it seems.
So, we decided to seek out an expert on property management who could talk to us about how property managers can avoid the most common property management mistakes.
Meet the Expert: Michael Catalano
Michael Catalano is a lifer in the industry and has unique insights as a founding partner of PURE Property Management. We asked him for the five most common mistakes made by property managers are and he delivered.
‍Michael Catalano is co-founder and general partner of Silicon Valley-based PURE Property Management, the fastest growing profitable residential property management and technology company in the U.S. As a second-generation property manager with over 25 years of experience running, growing, and acquiring property management companies, Catalano is an industry insider looking to transform the traditionally cumbersome and complex process of managing properties. PURE acquires hyperlocal property management companies and invests in their people, processes, and technology to achieve market leadership in their location.
1. Mismanaging Trust Accounting
"One of the biggest mistakes I see newer property owners make is not actively managing and understanding their trust accounting," says Catalano. "Trust accounting discrepancies can do more than jeopardize your bottom line. Depending on the state you live in, big shortages can put you out of business or even in jail."
The key to avoiding any discrepancies is to have the right people in place. Trust accounting in rental property management requires a more specialized understanding of the industry than a traditional CPA often has. The accountant you hire needs to have a deep knowledge of how money fluidly moves through all stakeholders, specifically in the property management industry - residents, property investors, and vendors. They need to keep accurate and up-to-date accounting so that you always know what your resources are. While shortages do come up occasionally, even with the most well-run companies, knowing and troubleshooting to find the problem right away will help avoid bigger discrepancies later.
"Every owner should be monitoring trust accounts with their CPA at least monthly, and for some states, it is a licensing requirement. In these states, if you have a negative in a trust account, you will lose your license and can also be fined or jailed. Shortages in a trust account usually occur when money from a client has been placed in the wrong client account, commingling funds. As soon as you commingle, you break the law in most states."
Catalano really stresses the importance of getting this right the first time and offers two important suggestions:
"Number one, put someone in place that understands this. Fortunately, there are now many accountants and firms that specialize in trust accounting. You can find the best for you by talking to your colleagues and checking references before hiring.
The second is to conduct a self-audit every other year. Take the time and spend the money to hire a professional auditor to audit your trust accounting and make sure that all the accounts are balanced and in order. It may cost about $5,000, but that is considerably less expensive than having it wrong," emphasizes Catalano.
‍
2. Dropping the Ball on Forecasting and Financial Analysis
"It is very important to have a sufficient understanding of your everyday and future finances by budgeting and forecasting, which is critical to running any successful business. I've seen some property management companies miss this important step," says Catalano.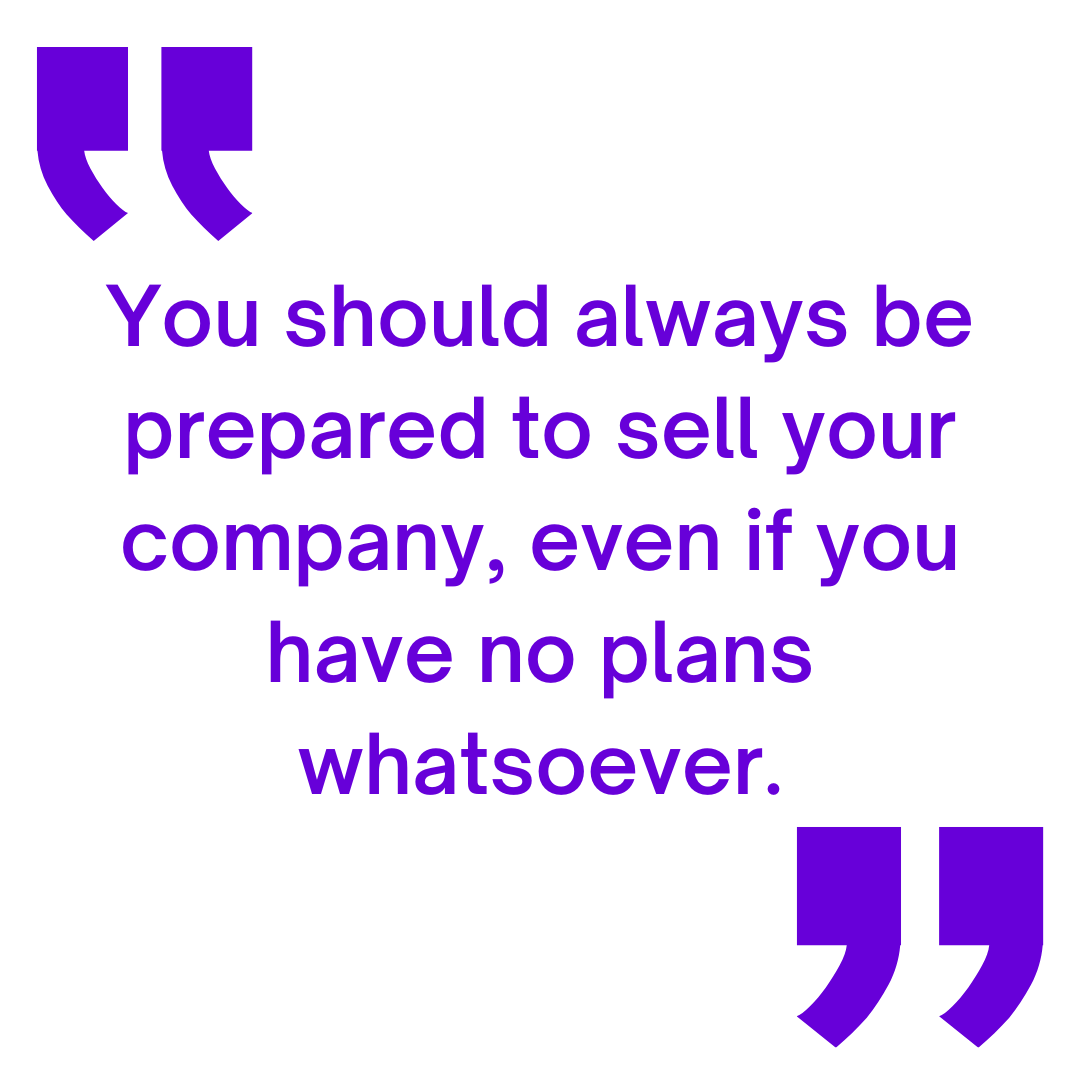 Underdeveloped financial analysis can leave a lot of money on the table and become a costly mistake in property management services. Catalano is quick to note how some basic budgeting and bookkeeping refinement have quickly increased the margins and cash flow of many of the companies that have joined the PURE Property Management family, and this modification is generally something that every company can very easily do on their own.
"In addition to budgeting and forecasting, it is important to have an understanding of your KPIs and metrics as well. I feel like a lot of companies in our industry could do a better job of tracking so that every day they can answer critical questions about the financial position of their business – 'What's my revenue per door?' and 'Who is bringing in revenue and why and what am I paying them?'"
Catalano offers this advice to help ensure you're keeping up with finances appropriately: "You should always be prepared to sell your company, even if you have absolutely no plans whatsoever. Because when you operate at that level, you will have the best control and understanding of your overall finances. By watching your revenue and expenses on a daily basis, you will always have a pulse on the health of your business."
3. Failing to Complete Workflow Implementation
"While property management is not a particularly tech-savvy industry, we've seen more changes over the last three or so years than in the previous 30. There are now single-point technology solutions for the most time-intensive tasks within the workflow process innovated to increase efficiency. But the implementation remains challenging," says Catalano.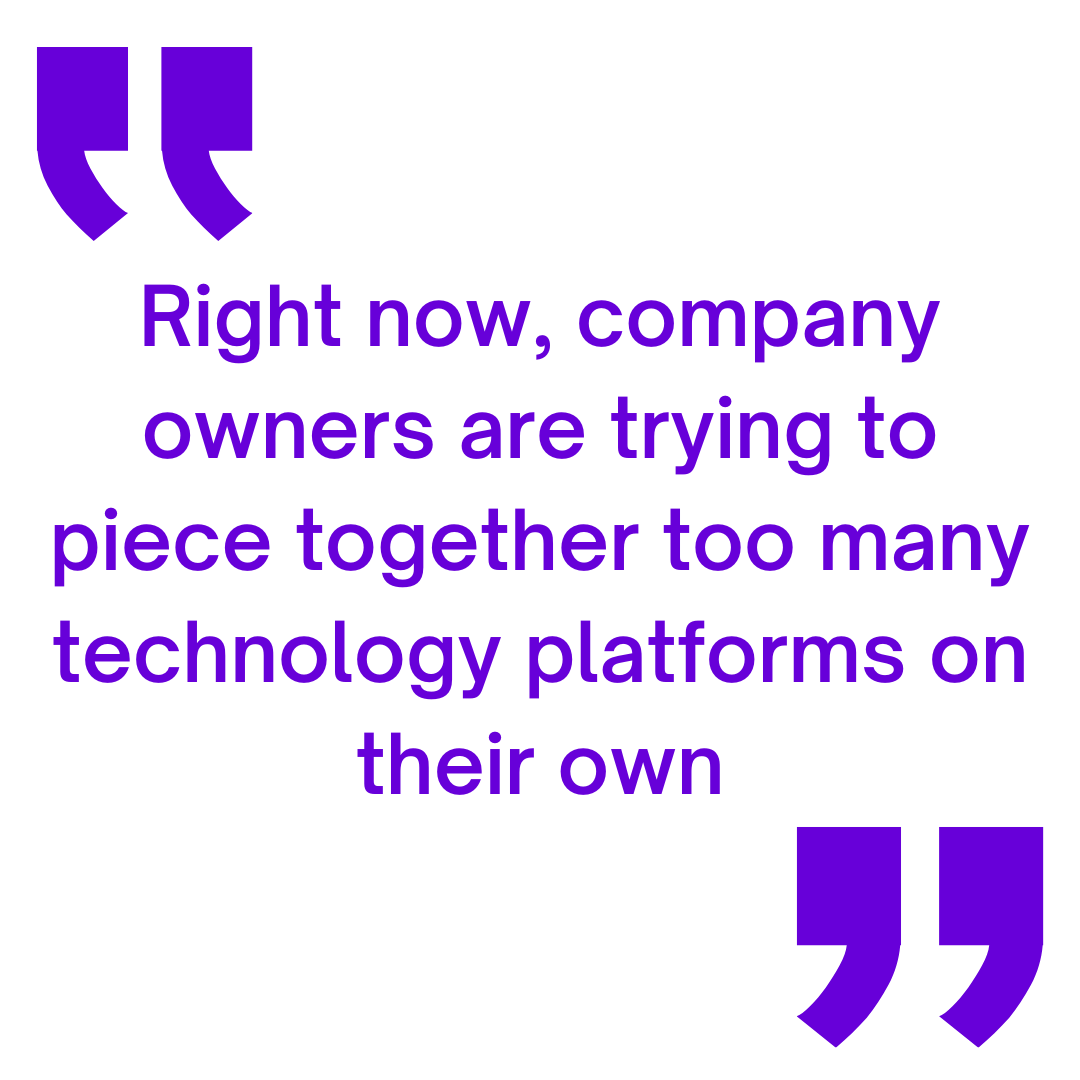 "I've noticed that in this industry, when you decide on a new process or workflow that you would like to implement, I see a lot of incomplete implementation. Every new process requires employee training, which means extra time away from daily responsibilities, but it helps, in the end, to actually sit down and hold a class on how to operate the new technology or workflow. The technology only delivers optimal efficiencies if the users know how to wield them appropriately. So you need to think critically about how much technology to implement and what it means to your current and future workflows."
Catalano says that as the industry has embraced technology at an increasing rate, the companies that have leveraged that change most successfully are the ones that made the proper investment in educating their teams. Technology can help with communication, streamlining workflow around property maintenance issues, leasing, move in, renewals, rent payments, tracking late rent or other late fees, security deposit, etc.
Part of the challenge of technology implementation, according to Catalano, is the lack of an end-to-end technology solution that completes the entire workflow process within one system. "Right now, company owners are trying to piece together too many technology platforms on their own," adds the professional property management veteran. "That's the hard part because, in this industry, the different technologies do not truly connect. While some property management tech solutions are labeled as APIs, generally they aren't true APIs because they don't talk to each other."
The lack of integration Catalano touches on here makes heavy reliance on a large amount of software a hazardous venture. Not only do employees need to learn to be efficient with all of them, especially in smaller companies, but because they are not interconnected, there's a lot of manual data transfer.
"Right now, a property management API is like a CSV file, where you're downloading and then importing that CSV file in the new platform. In order to implement an entire workflow process, property managers use seven to 10 different platforms for all the different processes. Moving from one tech process to the next, we're asking our property managers or leasing agents or maintenance coordinators to remember what they did in one platform and literally hand type that information in the next platform. As you can imagine, things get lost in translation, and then you have a problem."
4. Falling Out of Compliance with Laws and Regulations & Screening Tenants
"I live and operate in California, and it seems like California has a new law every day for resident rights," says Catalano."Property managers have an obligation to themselves, their teams, their clients, and their residents to stay up to date with the ever-evolving laws and industry regulations in their state."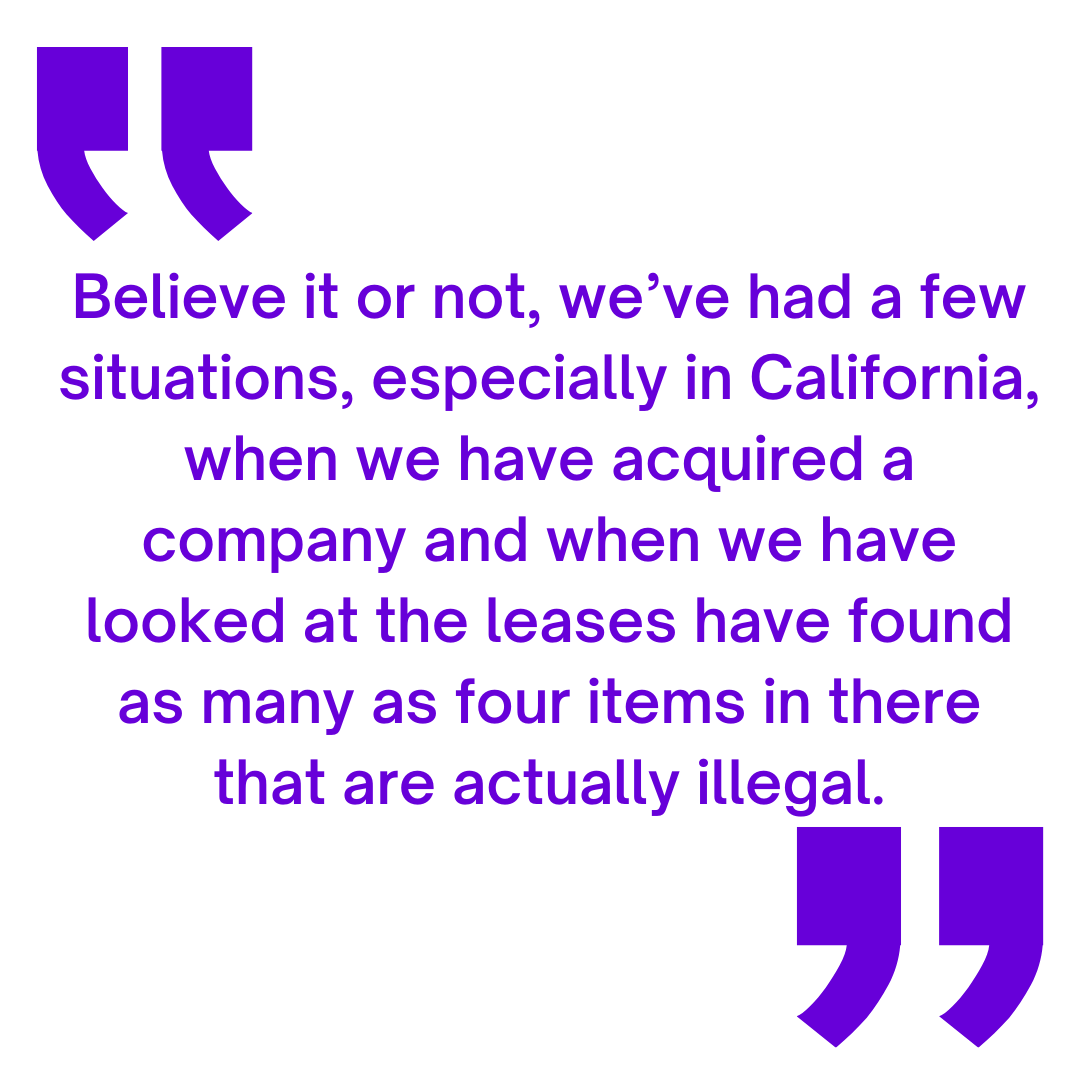 And unfortunately, as everyone knows, rapidly changing fair housing laws get complicated really fast.
"To make this situation even more complicated, in addition to the statewide ordinances, there are local ordinances as well that supersede the state ones," says Catalano. "So, for example, you have to stay on top of knowing that while there is a statewide rent control in California, certain areas in Silicon Valley have a different rent control."
Knowing that lease and eviction law changes are fluid, Catalano believes it helps to think of them as living, breathing organisms that are continually changing and growing. In addition, Catalano recommends that you should review all state and local laws and regulations on at least a monthly basis. And while leases and property management agreements don't need to be updated monthly, they should be combed through on a regular basis to be sure they are all compliant. Understand the laws around background checks, credit checks, and discrimination when screening tenants, etc.
"Updating your lease agreements is tedious and can sometimes be monetarily expensive. You may even have to pay an attorney to do it. But at the end of the day, you really have to do it. Believe it or not, we've had a few situations, especially in California, when we have acquired a company and when we have looked at the leases have found as many as four items in there that are actually illegal."'
"It's not easy to be perfectly compliant with how many laws and regulations there are, how quickly they change, and how different they are from place to place, but it is important if you don't want to get sued. While lawsuits from renters are generally frivolous, they're happening more and more, and it's not something you want to open yourself up to."
5. Making or Keeping a Bad Hire
"Right now, hiring is probably one of the most difficult aspects of this business, and can be one of the biggest mistakes property managers make. There are a lot of hurdles to finding and placing the right people for every job."
"In California, if you want to be a property manager, you have to be licensed, which is also the case in other states as well. With a lack of viable candidates, however, many unlicensed people are doing property management duties that require licensing. As a company owner hiring unlicensed employees, you could get in some serious trouble with the Real Estate Commission," says Catalano.

"So have a strategy for finding the right employees for your company. Start by confirming that they have the required licensing. Next, make sure that they have the right personality for the job that they're hired to do. We use a company called Culture Index to help us determine if there is a good fit. The company uses personality analytics to determine if the job candidate will be in the right position, whether or not they have the skills to be a leader, and answers personality trait questions like 'are they ambitious and will they follow directions accurately?' This Culture Index has really helped us with hiring and making sure that we have the best person in the right position for them.
In addition to implementing a hiring strategy, Catalano says that it is important to understand your end goals for each department and the overall company structure to hire the right workers correctly.
"You should have an org chart, even if you only have six employees. The chart should visually outline, 'Who's doing what?', 'Who reports to who?' and 'Are they in the right position?' When you are hiring, you need to know if the position is departmental, portfolio, or hybrid. Both you and new hires will want to know the plan moving forward to attain more growth, and I think that's a big pitfall. Having this org chart will keep you from hiring the wrong person or guide you on how you want to run the business," says Catalano.
"Having an org chart and hiring strategy really ties back to knowing your financials and metrics. Understanding how many doors are being managed per full-time employee and how to structure around the best servicing that door count is the best way to optimize your business for success. I know that these strategies work because I think the average in the industry right now is about 50-60 doors per FTE and at PURE, we're sitting at about 115. You can get to well over 100 iIf you're more efficient, maybe 150 iIf the technology gets a little bit better. We think we can get to 200 eventually. So that's how we look at it. How are you structuring your business to get the best and most efficient organization?"