Ancillary revenue programs like resident benefits packages have really hit their stride in the property management industry. Many property managers get into the industry in the first place because it's a great way to start building secondary income. The work rewards creativity and innovation in terms of revenue streams and value-generating services.
And that's exactly what ancillary revenue is all about.
We sat down with some of the best innovators in the business to talk about what makes an ancillary revenue program effective, how to make them sustainable in the long-term, how to incorporate revenue management, and how to know which ones can work for your business.
What is Ancillary Revenue?
First, let's get down to brass tacks.
Ancillary revenue is any additional source of income generated by a property that is not directly related to its primary function or purpose. In property management, property managers offer additional services to generate additional income for themselves and their client investors beyond the rent or lease payments they receive from residents.
Most of us are familiar with ancillary revenue streams like those used in the airline industry or hotel industry. Companies may charge for early check-in, late check-out, in-flight entertainment, wifi etc. But what many of these programs miss is the opportunity to generate value without nickel-and-diming people.
Examples of ancillary revenue in property management can include things like pet fees, renter's insurance programs, management fees, and more. These compound to boost your total revenue alongside adding value for residents and investors. In some ways, you can think of it like an upsell, but it's really about value generation and finding a way to diversify revenue streams.
By diversifying their revenue streams, property managers can increase their income and offset some of the costs associated with maintaining the property.
How to Design an Effect Ancillary Revenue Stream
"There is one characteristic that is the most important, and that is that you have to believe in it," says Steve Pardon, Head Broker at JMAX Property Management. "If you believe that there is a benefit to doing it, then you're good. If you don't, then it's hard to sell."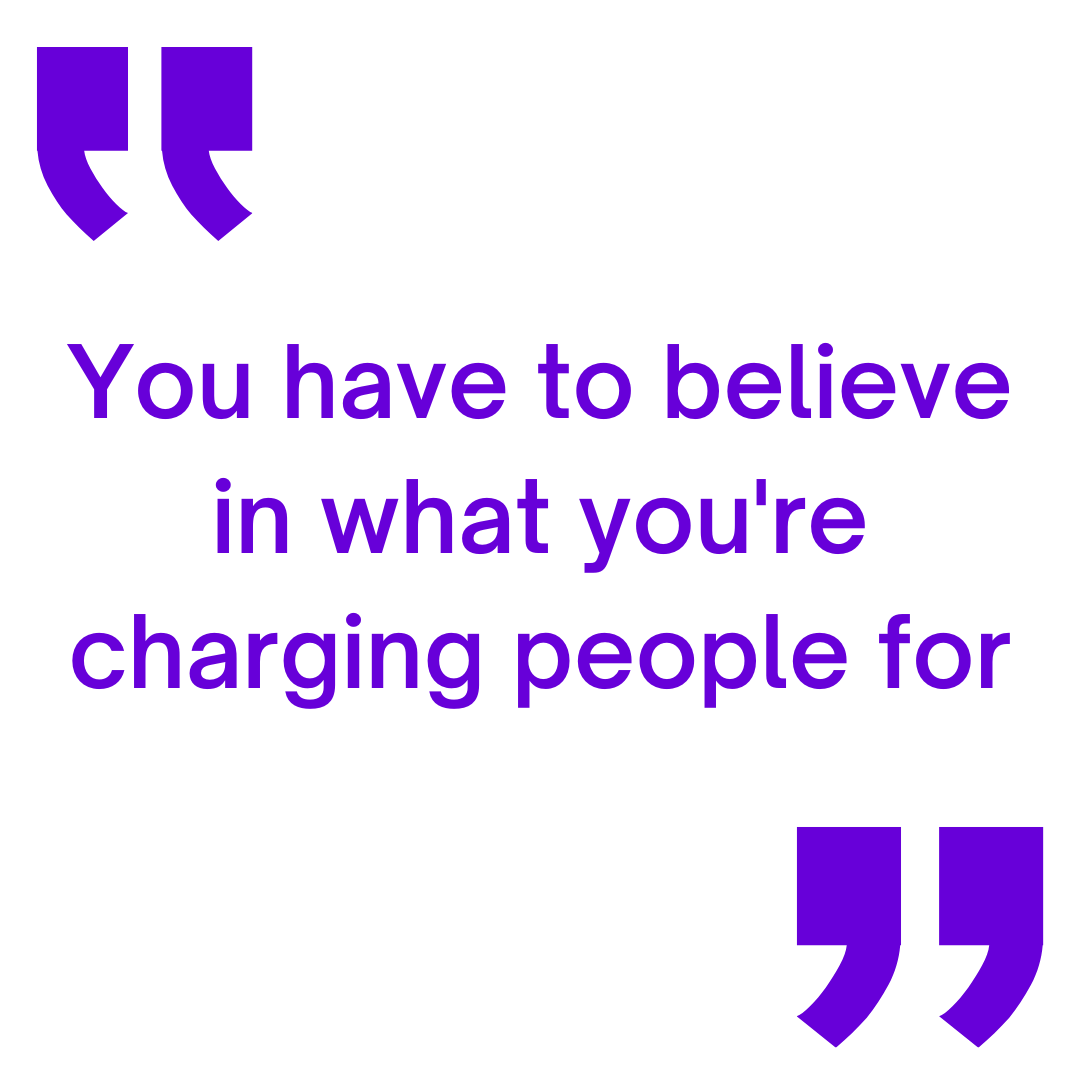 Pardon hits on the most important question any time you're adding cost to your residents: Does it really create a benefit? All ancillary income programs are theoretically beneficial to the PM, as it directly affects the bottom line, but add-on services that don't create a benefit for the resident can have long-term consequences as a result of dissatisfaction.

Most ancillary revenue opportunities today are operated as part of a resident benefits package built into your business model. Pardon has rolled out an RBP to his residents, but took a very measured and analytical approach to ensure that everything his residents were paying for created value for them.

Pardon summarizes his thorough process for determining value with "you have to believe in what you're charging people for." JMAX operates in the Roanoke, Virginia area, and Pardon considers the nature of his specific area when deciding what he believes in charing people for, noting that he feels certain programs work better or worse in his rural market than they would in an more dense market like an Atlanta

Residents rarely object to paying for services they find value in, which is why an RBP built with the principles Pardon describes above can be so successful.
"You can make anything mandatory, but if it doesn't create value for the residents, you're going to pay the price down the line," says Paul Mauk of Invitation Homes.

You can read about resident pushback to RBP here.

Good ancillary services can come in many different shapes and sizes, and not all are part of a third-party managed RBP, although that certainly is a proven way of adding them. HomeRiver Group, for example, sends each and every resident in a HomeRiver group managed home a holiday gift.

"One thing that we're getting ready to do right now is our holiday gift to the residents, which is another win-win," says HomeRiver Group CDO Andrew Propst. "We find local companies like restaurants or movie theaters, or the year movie theaters were closed, we were looking at maybe doing some bowling alleys. We buy a bunch of gift cards at a discount. We put it in a nice little letter and we send it out to the tenants. They get $50 in value, we paid $25 for that. And you know we make a pretty good spread, and we spread Christmas and holiday cheer. And, you know, we get good Google reviews. It makes some money. We help local businesses. It's a big one."

Paul Mauk of Invitation Homes notes that ancillary services that don't directly drive profit can still be hyper-effective as long term initiatives if they contribute to asset protection and low turnover rates in properties.

"I think the type of initiatives that we're having success with are those things that provide for enhanced leasing lifestyle for our tenants or residents," says Mauk. "And that's all often driven via survey and input from residents. So instead of us pretending that we know every potential amenity they would like, we're actually reaching out to them and asking them what the value proposition would be from their perspective."

"And then one of the additional things would be, you know, items that aren't necessarily potentially revenue drivers for us, but items that help us relative to asset preservation. So things that may be very specific and required within the lease, if we can find ways in which to make it an easier process for our residents, we can enhance our offering, enhance the experience for them, and increase the length of stay that we see from our residents."

This is a point that can't be made enough, that minimizing turnover is the most important thing for property management companies. Your client is the investor and your product to the investor is the resident who lives in the property. The more time a resident lives there, the better ROI for the owner, which means better client retention for you and more potential for referrals. That's why the resident experience aspect of ancillary services is so critical, even more so than the additional funds they can procure. We can talk about ancillary services for days but the successful adoption of your program will always hinge primarily on one question: Does it create value for the resident? Hence why JMAX Head Broker Steve Pardon weighs so heavily whether or not he believes he can offer a service in good faith.
Ancillary Revenue Examples
Let's look at some examples of the best ancillary revenue ideas in property management right now. The services with an asterisk (*) are all available in Second Nature's fully-managed Resident Benefits Package.
Filter Delivery Service*
Air filters delivery is a premium service for residents that automates air filter delivery to all your properties on a set schedule. Filter delivery simplifies the process for residents and ensures timely replacement at a low cost.
HVAC repair costs have increased by 48.7% year over year, and an air filter delivery subscription can cut costs up to $300 per year. At Second Nature, we've seen our filter delivery service result in a 38% reduction fo total HVAC ticket requests, and save residents $14.82 per month in energy costs.
Resident Rewards Program*
Rewards aren't just a perk for residents – they're a powerful way to incentivize on-time rent payments. Talk about a win!
Residents receive rewards such as discounts to local businesses when they pay rent on time. You and your investors see an increase in on-time payments, and residents now see rent day as rewards day.
Credit-Building*
Rent is one of the most significant regular payments any of us make. Why not report that to build credit? That's what property managers are doing as a benefit to residents and another innovative incentive to on-time rent payments. A study by TransUnion found that 67% of residents would choose homes with rent reporting over other equivalent homes.
Credit building supports your residents, helps attract financially responsible applicants, and encourages residents to pay rent on time.
Move-In Concierge*
Any time we move, one of the biggest headaches is setting up utilities. One great ancillary revenue stream is to provide a move-in concierge. At Second Nature, we manage this for you. Our move-in concierge helps residents with their best options int he area and can help simplify setup. In one phone call, residents get what they need.
Identity Protection*
Did you know that identify theft is a larger security risk today than home burglary? One in eight Americans were victims of identity fraud in 2021, equaling up to $52 billion in losses. Identity protection gives residents peace of mine and protects them finacially – which also protects their abilty to pay rent.
Renters Insurance*
A quality renters insurance program will allow residents to keep current coverage if they wish, but be automatically enrolled in the PMs program if they don't/don't have insurance. Good renter's insurance will cover risks like all breeds of dogs, making renting from you a very attractive option.
Did you know that 90% of professional property managers require residents to carry insurance on their lease? And yet only 41% maintain compliant coverage. At Second Nature, our renters insurance program has 100% compliance, protecting residents, investors, and the PMCs.
Holiday Gift Program
A holiday gift program helps residents feel seen, known, and remembered. Residents receive coupons or gift cards to local establishments as a wish of good cheer during the holiday season. Who doesn't love a holiday gift?
Security Deposit Alternatives
We've seen security deposit alternatives proliferate in the last few years. Property management companies are choosing to offer other ways to cover financial liabilities for damages that do not require a huge payment at move-in, such as a surety bond or ACH authorization.
Pest Control
Many PMCs offer pest control services to residents to keep cockroaches, ants, etc., out of the property. PMs generate extra revenue while offering a massive benefit to residents, and asset protection for them and their investor.
Pet Fees & Services
With pet fees, you can because a universally pet-friendly company while still protecting yourself and your investor from risk. You offer the investor a guarantee that their property will be safe from pet damage and the resident pays you for this service.
Home-Buying Assistance Programs
Home-buying assistance helps boost resident experience and trust, while also investing in resident retention. Learn more about assistance programs for long-term residents looking to purchase a home.
How Second Nature Helps Create Ancillary Revenue
At Second Nature, we work with property management companies around the country to help them generate more value for their residents and additional revenue for their business through a Resident Benefits Package (RBP). The Second Nature RBP is a custom suite of benefits that elevates the resident experience while adding profit to your bottom line.
An RBP is a powerful ancillary revenue strategy – and having one fully managed means that it doesn't add any burden to your team. Generate more value for your investors, ease for your residents, and profit for your PMC with an RBP.