#SecondNatureVIP returned this October for the 35th NARPM National in Atlanta, Georgia. This is one of our favorite weeks of the year, when we get to give back and show our appreciation for property managers who are chronically underappreciated. Check out some highlights below!
👑 355 Second Nature VIPs
Second Nature welcomed over 350 property managers, nearly half the conference, as Second Nature VIPs. The VIP Shuttle got these PMs to the hotel in luxury, with no need to call a rideshare app or wait around. VIP Shuttle saved property managers approximately $9,500 in Ubers and 14 miles of walking with luggage.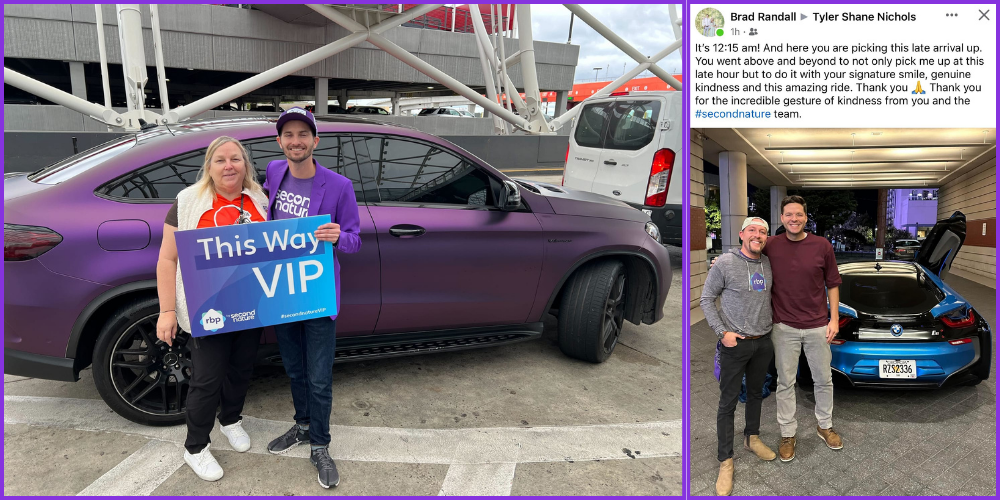 💟 59 Second Nature attendees
Second Nature sent 59 purple suit-wearing experience creators to Atlanta to man the VIP shuttle, the VIP check-in, meet with property managers, set up and help run the Second Nature party, and ensure that VIPs had an unforgettable experience.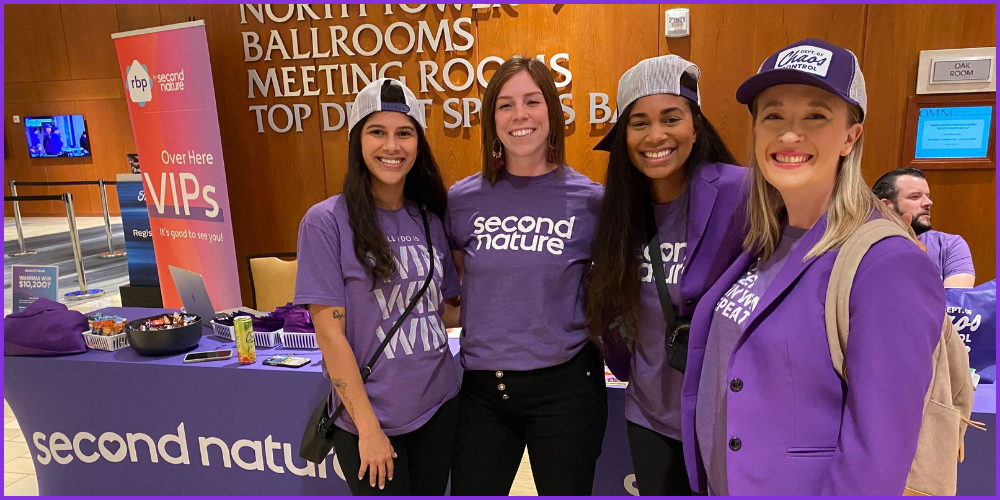 🛍️Swag bags!
VIPs each received a swag bag featuring Cards Against Property Managers, our take on Cards Against Humanity specifically for PMs, Department of Chaos Control hats, a personalized bracelet, and much more!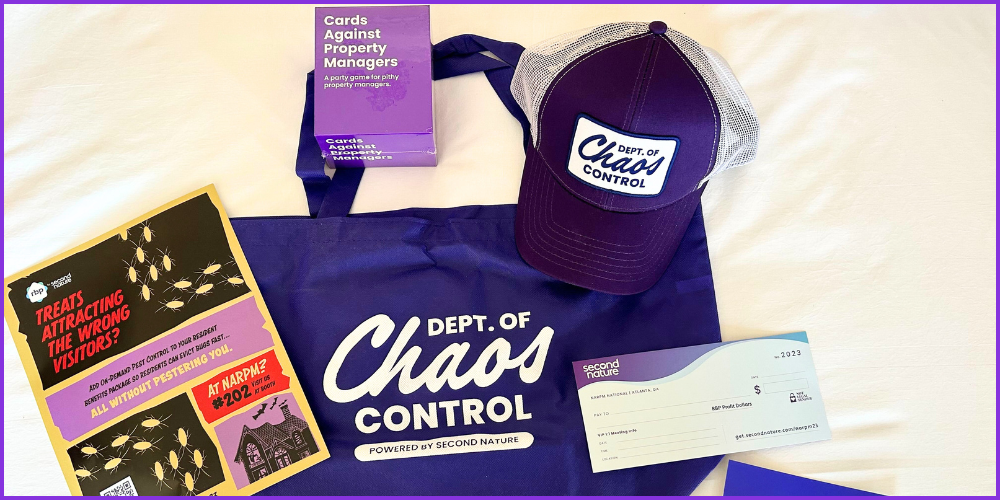 🚁 32 helicopter rides, 1 incredible party, and $3,496 raised for charity
VIPs showed off their creativity at the Second Nature party, where costumes were encouraged. We met the Tinman, Barbie and Ken, the PowerPuff Girls, several other Barbies, and more! The party also featured a raffle that raised almost $3,500 for charity, and winners received a helicopter ride over downtown Atlanta. 32 rides in all were taken.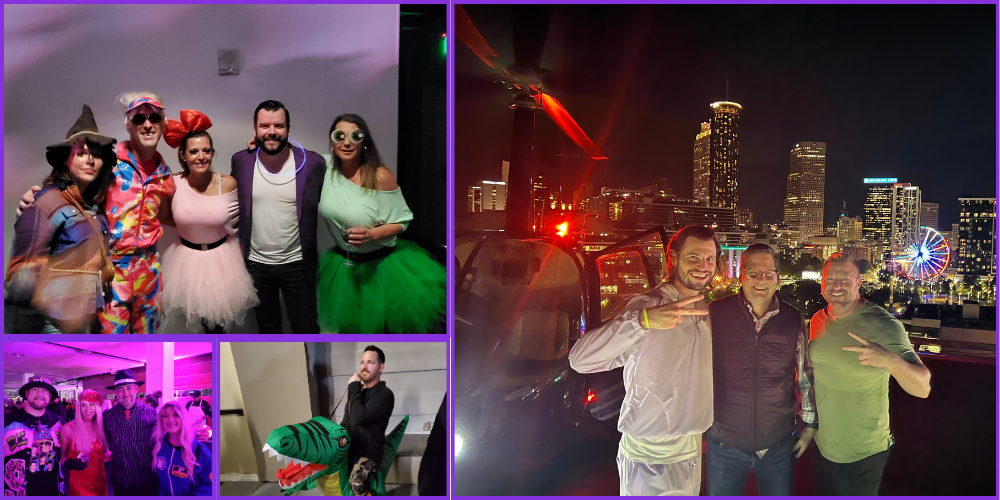 🏆 Sixth consecutive NARPM Affiliate of The Year!
Second Nature was named NARPM Affiliate of The Year for the sixth consecutive year. We're incredibly honored and humbled to receive this award, and while we're grateful, what we really hope to accomplish is to be your personal vendor of the year through outstanding service and value creation!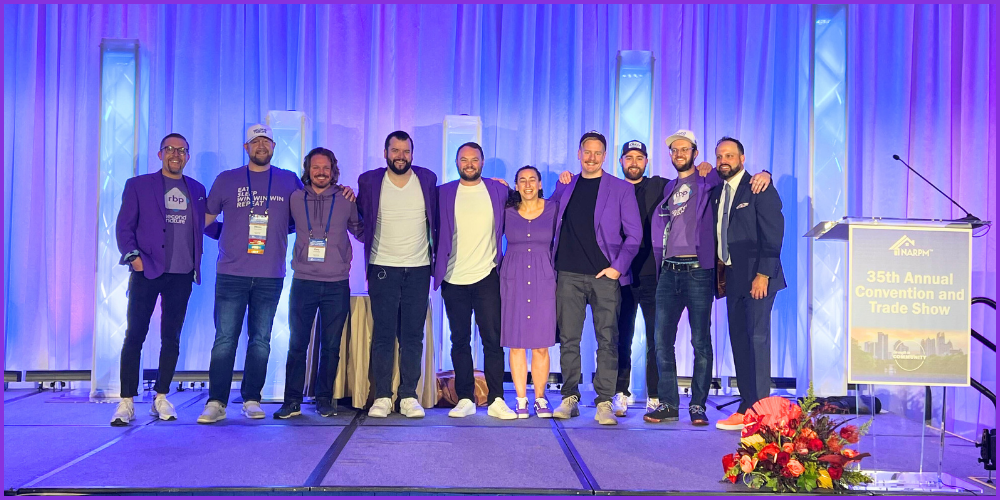 Check out the full highlight video!
Energized from NARPM National and looking for more educational opportunities? Check out Triple Win Leadership Xchange!